You don't have to be a vintage aficionado to appreciate this book.
Burdastyle Sewing Vintage Modern
by Nora Abousteit and Jamie Lau is more than just a guide to vintage styles. Chapter by chapter it shows you modern fashion inspired by widely recognizable decades of style from 1920s to 80s.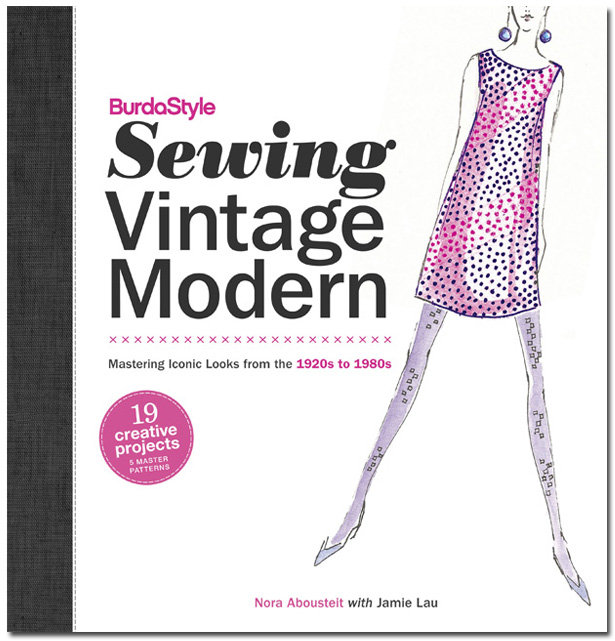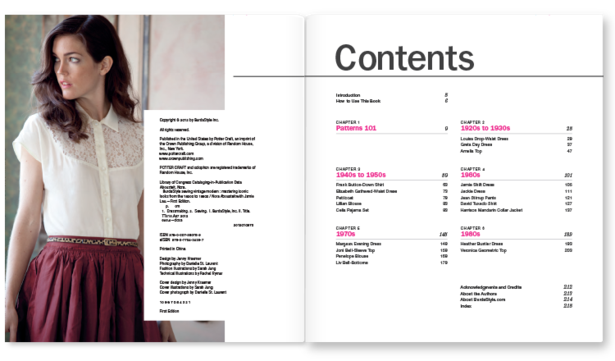 Each period chapter, like my favorite one about 20s and 30s, contains information about its style icons and designers, key silhouettes and must-have accessories, followed by instructions to recreate a modern version of the decade's signature looks.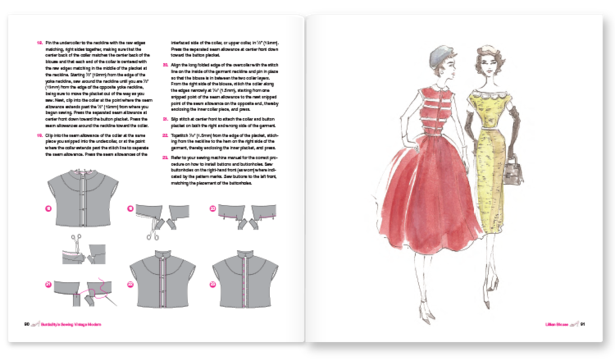 PATTERNS
Five base patterns are the foundation for nineteen featured styles, with illustrated and detailed step-by-step instructions.
"We'll walk you through what tools you'll need in your home sewing studio, how to take measurements, how to create a mock-up muslin, and how to make adjustments to the patterns as necessary... Luckily this book comes with five base patterns that will serve as your basic slopers, or pattern blocks. Consider these your templates, or building blocks, for creating clothing of many different styles."
Source: Amazon.com
The Patterns 101 chapter provides the reader with a guide on how to successfully work with the actual patterns in this book (or, as a matter of fact, with any patterns), and customize them to achieve a one-of-kind look.
In the example below, the bodice of the 1950s Elizabeth Gathered-Waist Dress (page 73) is transformed into a 1980s color-blocked top. Adding design lines and minimal pattern manipulation can be handled even by a beginner in sewing and in pattern-making.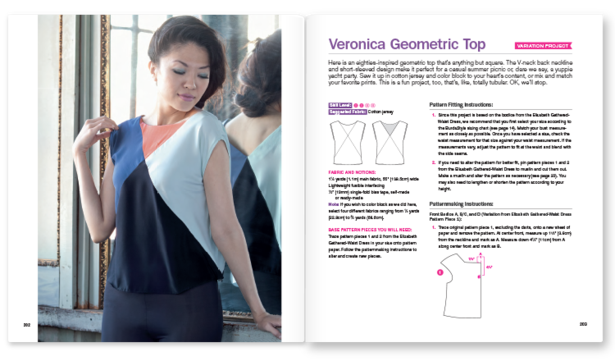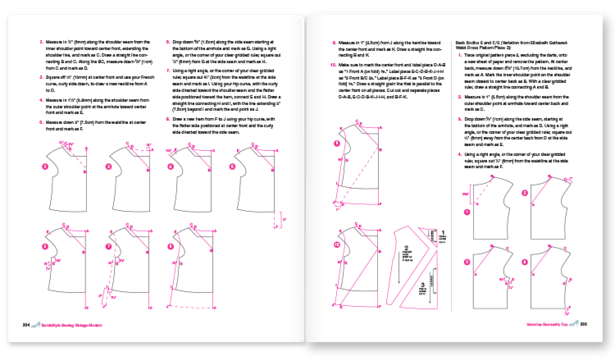 Seven other styles, including a bustier and a blouse, are based on the very same bodice. And even if you are not making all these seven styles, it's worth checking out how the patterns were manipulated to change the look of a garment, making it travel through decades of style. If you don't have astrong background in patternmaking there are quite a few things to learn from the book.
Jamie Lau with the new Burdastyle book, Sewing Vintage Modern
As I write this, I am finishing my own project from the book: A 30s Greta Day Dress. I made some changes but I don't want to reveal details just yet, please stay tuned to updates here and on Burdastyle. One thing I would like to mention though is that the fit is very good - as it is quite common with Burdastyle patterns.
Greta Day Dress and Amelia top
The only thing I wish the book had is an illustrated index of all projects featured in the book, a spread right after the table contents similar to those in Burdastyle magazine. However, it doesn't affect the overall quality of the book.
Overall, Sewing Vintage Modern not only provides an interesting overview of the 20th century fashions or gives a wide range of styles to recreate and to experiment with - it also manages to offer some very useful skills for home seamstresses of all levels. Do check it out, Amazon.com offers
a discount
you don't want to miss.